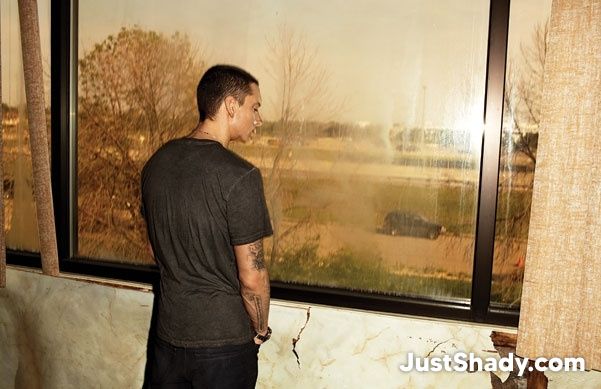 EMINEM is desperate to get back on the big screen!
The Stan rapper — who won critical acclaim for his role in biopic 8 Mile — has reportedly told his reps he wants to star in a Batman movie — as The Riddler!
"When it comes to business," the star said, according to the National Enquirer, "you know I ain't no fiddler…You tell them Batman biggies, I wanna play 'The Riddler!'"
However, Em faces stiff competition from the likes of Johnny Depp and Inception hunk Joseph Gordon-Levitt.
Eminem revealed said last year that he's keen to make a return to Hollywood.
"I am looking at scripts and I'm looking to get back into it quite soon," he said. "I don't know exactly how soon I will get back but it will be soon.
"I do have a cameo coming up [in Adam Sandler's Funny People] but I can't tell you what the next thing will be or what movie it will be. It is happening though."
---
Get cheap stuff at DX.com